Cleanox
Stainless Steel Cleaner
You need help? Of course!
You have further questions concerning our chemicals and how to use them?
Please do not hesitate to contact us. You can contact the responsible person of the division Poligrat Chemistry by the following telephone number:
Cleanox cleans and conserves in one operation stainless steel surfaces which have been pickled, ground, glass bead treated or polished. The susceptibility of the surface to fingerprints is significantly reduced just by a single treatment with Cleanox and the reappearance of unsightly fingerprints is prevented.
Cleanox drastically reduces the need for cleaning and care of decorative stainless steel surfaces particularly where surfaces are frequently touched and produces a uniformly clean surface appearance.
Apart from stainless steel surfaces Cleanox can also be used for the cleaning and protection of all other metal surfaces.
Cleanox is supplied in liquid form and is applied undiluted by immersion, spraying or wiping. Organic fatty residues are removed and after drying Cleanox leaves an extremely thin protective coating that prevents further staining.
After treatment with Cleanox the surfaces do not require any further procedures such as wiping or rinsing.
Cleanox is extremely efficient.
1 l is sufficient for the treatment of 100 -150 m²
Specific weight/density: 0,82 kg/l
Ph-value:notapplicable
Flashpoint: >63
State at room temperature:liquid
Application: undiluted/neat
removes finger prints with a wipe
forms a thin protective film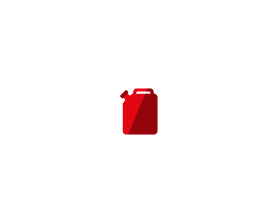 Canister 4 kg (4,5 l)
Canister 8 kg (9 l)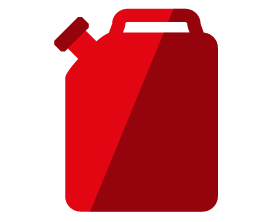 Canister 25 kg (29 l)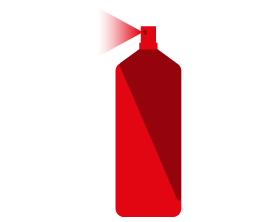 250 ml Spray bottles 12 per box
---
POLIGRAT-PRODUCT INFORMATION Cleanox