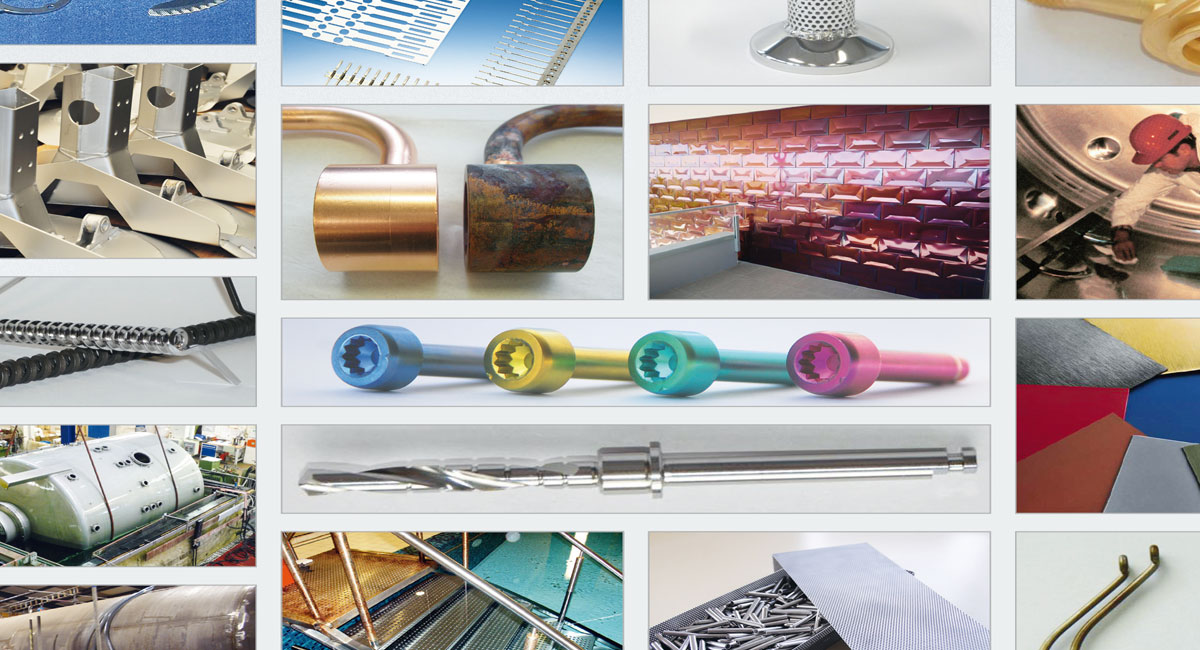 Wage Work
We are an international association of competent sub-contractors
Processes & applications
We are an international association of competent sub-contractors. We will process your parts in accordance with your requirements, employing the latest processes and techniques:
Electropolishing of parts made of stainless steel, nickel-based alloys, aluminium, cobalt alloys, copper alloys, molybdenum, carbon steel, tool steel, titanium and zircon
Chemical deburring and polishing of parts made of carbon steel, copper alloys, titanium, zircon and aluminium
Pickling and cleaning of parts made of stainless steel, nickel-based alloys, titanium, carbon steel, copper and copper alloys and aluminium
Passivating and corrosion stabilizing of parts made of stainless steel and nickel-based alloys
Anodizing and colouring of parts made of stainless steel, titanium and zircon
Coating with POLIANT and POLISEAL of parts made of stainless steel, aluminium, copper and copper alloys, corten steel, titanium and galvanized parts
Spectrum of components
Mass-produced small parts in drums and POLIBOX (patented)
Frames for immersion tanks
Large components/ containers – also in situ on customer's premises
Continuous reel-to-reel wires and strips
Pipes and tubing
Special constructions
Please contact your nearest sub-contracting firm. They will be pleased to give you expert advice and draw up a detailed offer.
---
Our Sub-Contractors
In addition to four sub-contractors in Germany we can also offer our services in England and Hungary.
---
On-Site Work
In addition to the processing of parts by sub-contracting firms, POLIGRAT also offers the processing of large, immovable or built-in components in situ on the customer's premises or on building sites.
In-situ work is planned and carried out in agreement with the customer. POLIGRAT has at its disposal special equipment for the implementation of chemical and electrochemical processes on site.
The work is carried out by experienced teams who observe all relevant safety and environmental regulations including the disposal of used chemicals and any rinse water which may be produced.
---
Brochure - Service Subcontract Work
---