Poligrat: Creating Added Value.
Pickling
Pickling
Pickling ensures the corrosion resistance of components made of stainless steel and thus considerably influences their service life and fitness for purpose.
Pickling achieves an intensive cleaning and activation of metal surfaces, through the removal of a thin layer of the material processed. The result is a metallically pure surface, free of oxides and contamination of other metals. Pickling attacks primarily the grain boundary of the metal structure and gives the surface a matt to satin gloss appearance.
Pickling can be carried out either chemically or electrolytically (anodically). Pickling chemicals usually contain mineral acids and an oxidation chemical as well as additives to improve the result and reduce pollutants.
Several methods are available for the pickling process:
Immersion pickling for immersing, sprinkling or through-pumping
Spray pickling involves spraying on an adhesive pickling paste onto free-standing areas
Brush pickling for local treatment by painting the chemicals e.g. onto welding seams
Non-rusting steels, nickel-based alloys and titanium are usually pickled following processing, in order to create a good starting point for the further processing or creating an intact passive layer as a precondition for corrosion resistance.
Normal steel, copper materials and aluminium are pickled for cleaning purposes or pre-treatment before electropolishing, chemical deburring, polishing, anodizing or galvanizing.
Rinsing water and used pickling chemicals must be treated and disposed of in accordance with the legal regulations.
Stainless steel and nickel-based alloys
Chemical immersion pickling:
POLINOX B with additives to prevent nitrous gases, nitrite and chromates
POLINOX NF nitrate-free
POLINOX UB (patented) free from mineral acids, environmentally friendly, can also be applied anodically
POLINOX VA 100 (patented) free from nitrates, sulphates or phosphates. For all stainless steels, optionally with or without metal removal, can also be operated without waste water in a closed system.
Electrolytic immersion pickling (anodic):
Spray pickling:
POLINOX FL Dispers
POLINOX FL Aktiv
Brush pickling:
POLINOX P Rapid
POLINOX P Retard
Titanium and titanium alloys (immersion pickling)
Carbon steel (immersion pickling)
POLINOX BESTA (pickling inhibitor)
POLINOX BESTA S (without hydrochloric acid, no hydrogen embrittlement)
Aluminium and aluminium alloys
Chemical plant, pickled on site and passivated for improved corrosion resistance and metallic purity
Titanium sheet, untreated
Titanium sheet, pickled for improved corrosion resistance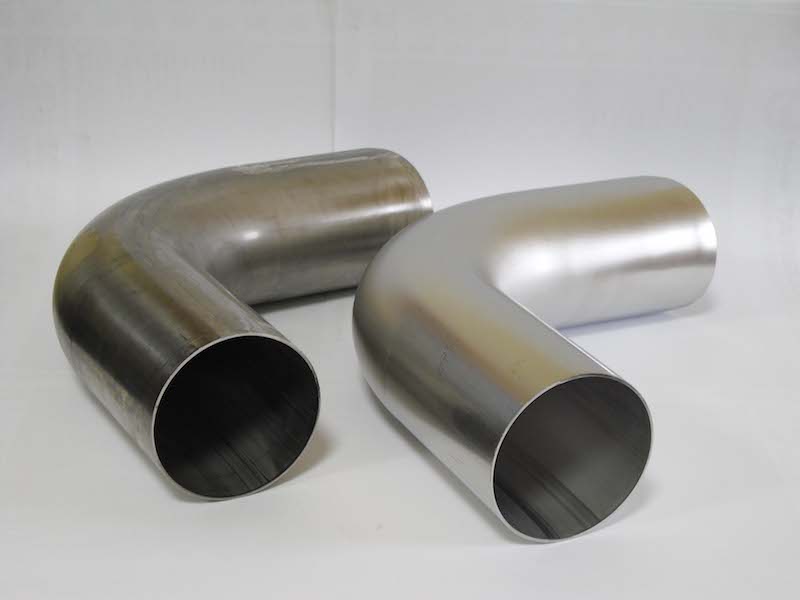 Stainless steel fittings, pickled chemically and cleaned for improved corrosion resistance
---
CONVINCE YOURSELF!
With our experience and our procedures, we discover new potentials for you, to create more value. That's why we work in partnership with you and are already developing answers to your questions of tomorrow. We look forward to showing you the opportunities and potential for your company – challenge us!
Poligrat:
The POLIGRAT Group is the international market and technology leader in its core competence. That's why we are represented in all relevant markets.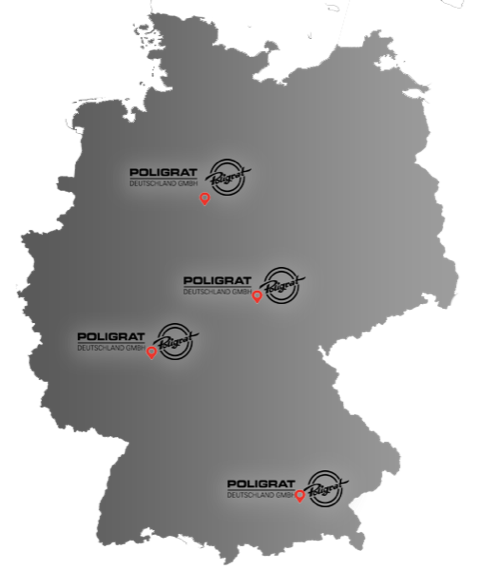 YOU CAN FIND ONE OF OUR PLANTS NEAR YOU:
---
Brochure "Pickling - Cleaning - Passivating"
---